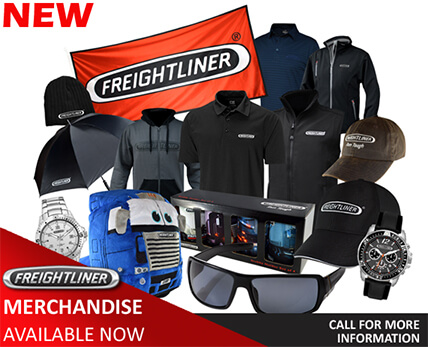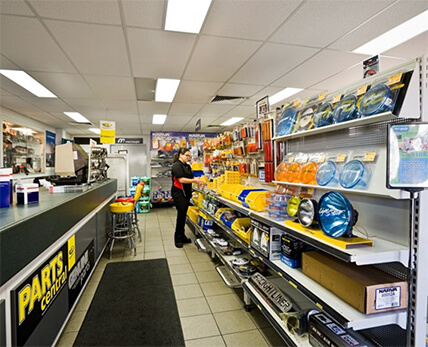 Truck and Bus Parts
HUGE RANGE OF PARTS
- For all makes and models. Top brands and after-market options.
$3 MILLION OF HOLDING STOCK
- So we're sure to have what you are looking for, and if not, we'll find it.
10 PROFESSIONAL AND HIGHLY SKILLED STAFF
- The collective experience of staff provides near 100 years!.
Located in Milperra Sydney, Stillwell Trucks is conveniently located to supply you quickly with the truck parts you need. Our state-of-the-art computerised inventory system ensures demand is always met, and with daily delivery service, you aren't left waiting for parts when you need them most.
Get the right parts for EVERY job, EVERY time.

Truck Parts from Stillwell Trucks
Customers don't want to come to your dealership to be told they have to wait a week or two for parts to arrive from overseas. They expect it to happen FAST, so that's the way we strive to run things.
The ability to interpret the right parts and provide a 'one stop shop' for our customers has been the cornerstone of Stillwell Trucks for over 20 years and is the key attribute for our reputation within the truck industry.
We are ready to assist you anyway we can:
At the dealership parts showroom
By phone
Via email
APPLICATION FORMS: CREDIT APPLICATION FORM | PARTS CREDIT CARD FORM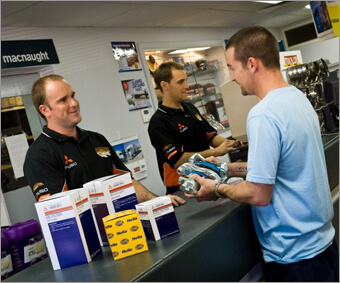 Range of Accessories
An impressive range of accessories are also offered by the Parts Division, including:
a huge selection of lights
refrigerators
radios
weather shields
seats and seat covers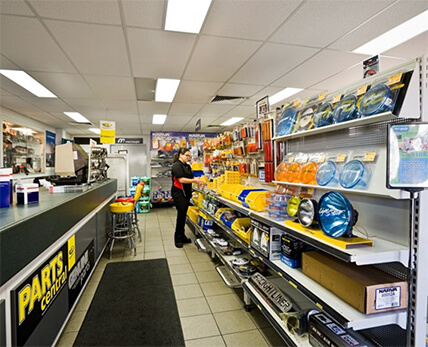 Parts Delivered to you
We understand you can't be kept waiting, so we operate three delivery trucks that distribute parts twice daily to most Sydney greater metro areas.
Our daily delivery times are:
If you are operating further afield, Stillwell Trucks parts department can arrange for delivery to anywhere in Australia.
Our computerised parts system controls more than 15,000 stock lines with direct back-up to manufacturers' stocks, so if we don't have it on hand - we will get it fast!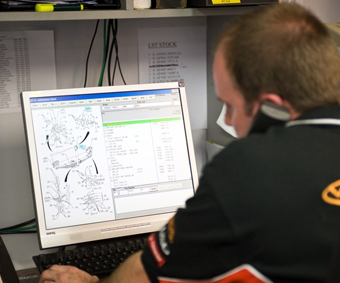 After Hours Parts
Breakdowns are rarely at convenient times, so we offer an after-hours parts service when the main dealership is closed.
For after-hours parts call us on:
0407 108 634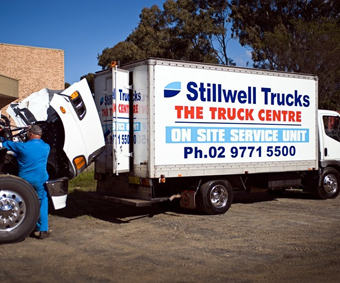 We stock only the most reputable, reliable truck parts.
OUR PARTNERS // TECHNOLOGIES USED
OUR PARTS RANGE INCLUDES
Engines - Mercedes-Benz, Detroit and Cummins
Transmissions - Eaton and Meritor
Suspension - Airliner and Hendrickson
Brakes - Meritor and BPA
Clutches - Eaton/Spicer
Cabins - full trim and bare shell
Body panels - Mercedes-Benz, Freightliner, Sterling, Fuso, Ford
Filters - Fleetguard and Donaldson
Lighting and electrical - Hella and Narva
Seals - Stemco and CR
Bearings - Timken
AdBlue and Coolant - Fleetguard
OUR PARTS BRANDS INCLUDE
Fuso, Freightliner, Mercedes-Benz
Cummins, Eaton, Detroit Diesel
CAT, ArvinMeritor, Alliance
Castrol, Mobil, Valvoline & Powerdown